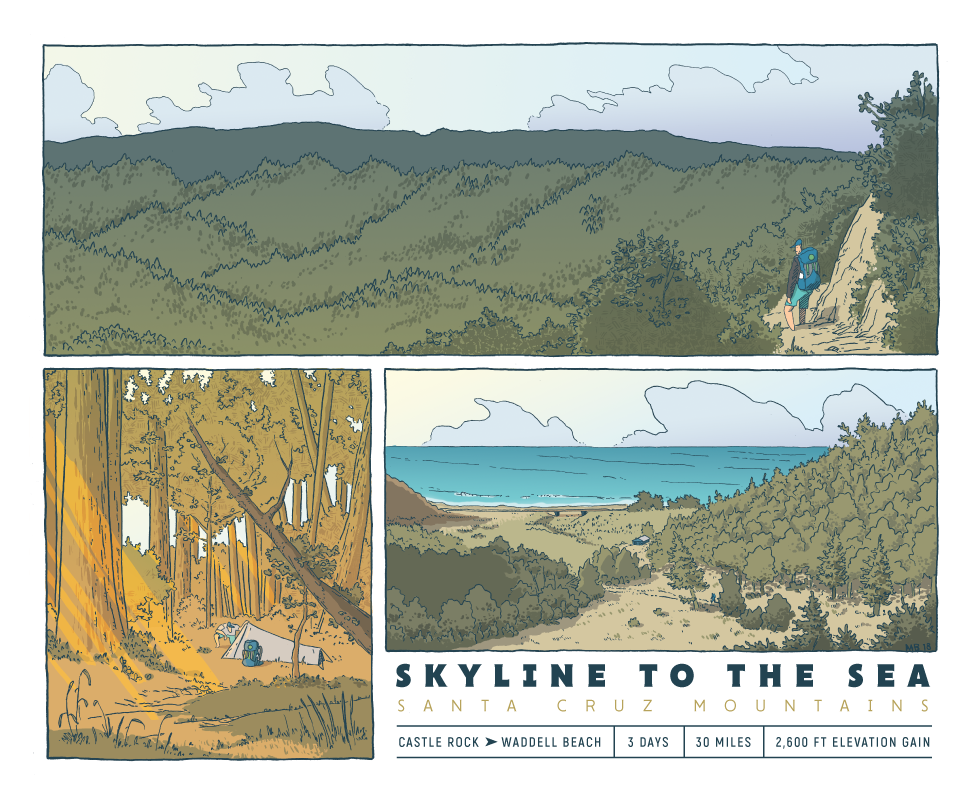 Skyline to Sea Print
---
New in the ParkStores: a lovely print of the Skyline to Sea backpacking trail, by local artist and hiker Mike Bencze. They're a perfect gift for anyone who has completed that trail, or as inspiration for someone who hopes to. 
Dimensions are 16 (L) x 13 (H). 
Also available at the Natural Bridges and Wilder Ranch ParkStores.