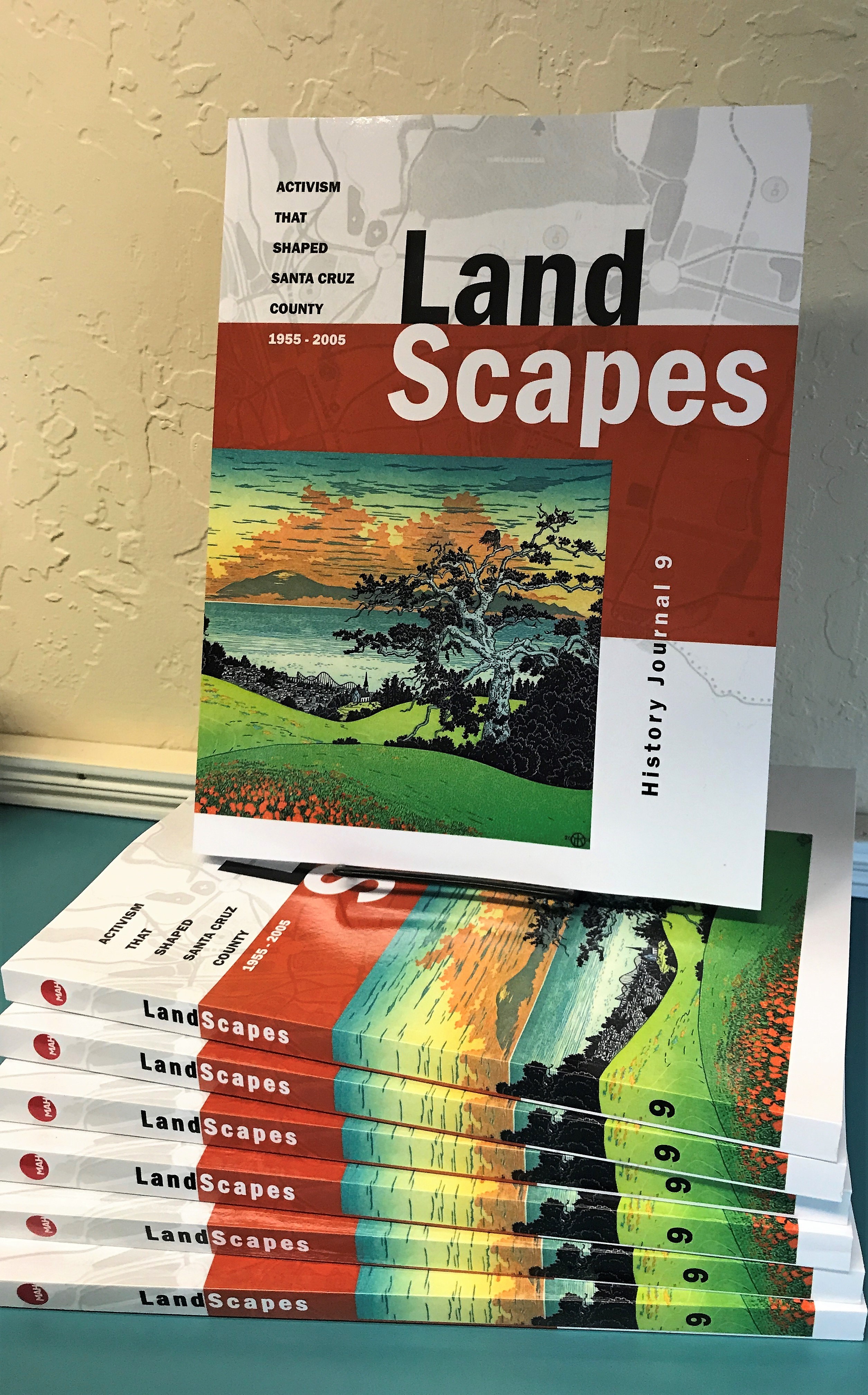 Santa Cruz Hist Journal #9: Landscapes
---
The 9th edition of the Santa Cruz History Journal is about environmental activism and historic preservation in Santa Cruz. From the fight to save Lighthouse Field to the opposition of a nuclear power plant on the North Coast to the establishment of the California Coastal Commission, this anthology is about the people, organizations, ballot measures, and movements that literally shaped our county.
Of special interest is the essay How Grassroots Community Activism Changed History at the Santa Cruz Mission State Historic Park, written by Friends Executive Director Bonny Hawley, Historic Preservation Manager Jessica Kusz, and Operations Director Peg Danielsen, which recounts the surprising story of the grassroots effort to shape the Santa Cruz Mission into the cultural and historical landmark it is today.  
Also available at the Santa Cruz Mission, Natural Bridges, Wilder Ranch, and Seacliff ParkStores.